Ledgex named to WealthTech 100 list for 2022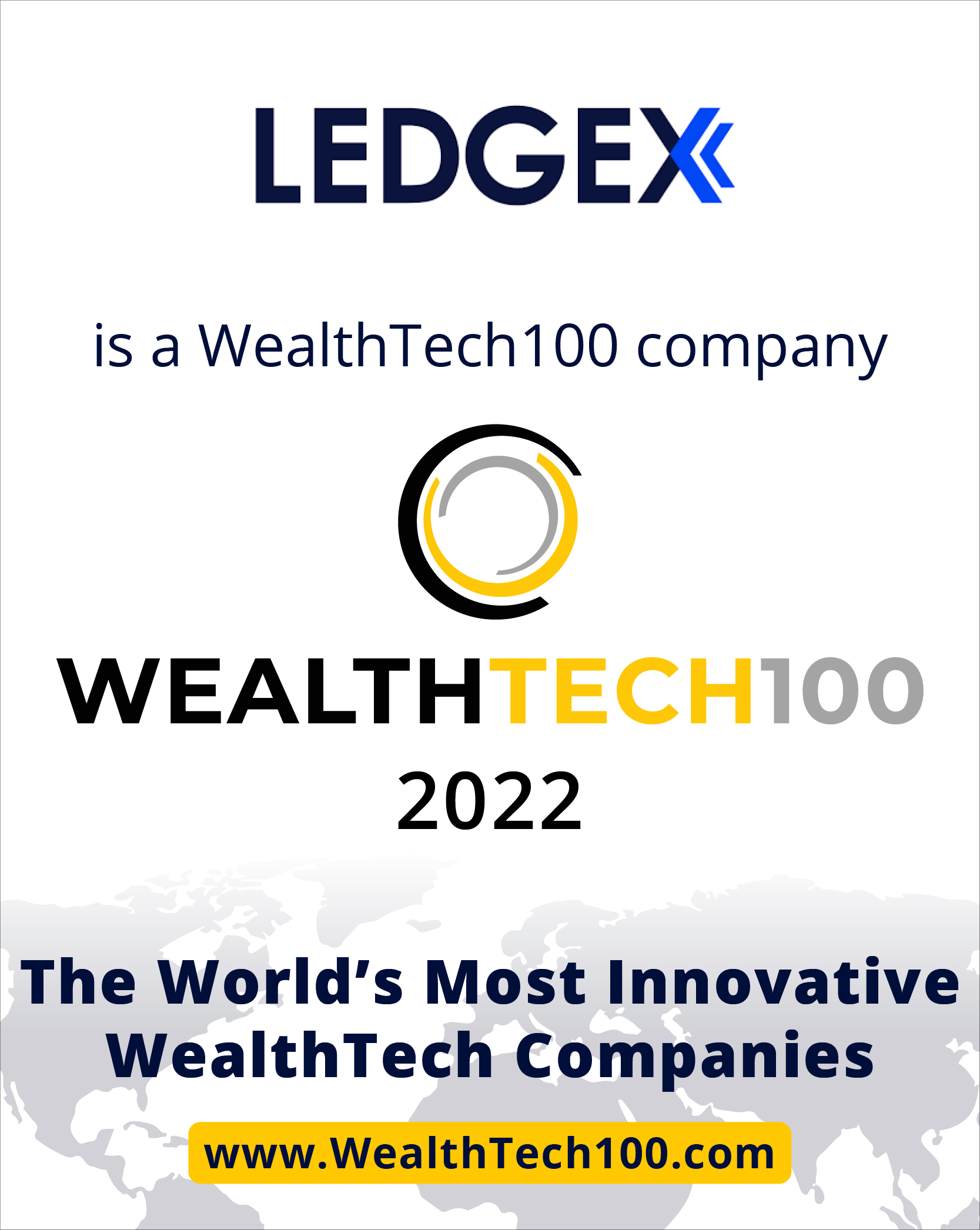 Fourth annual WealthTech100 list announced to recognize the tech companies transforming the global investment and banking industries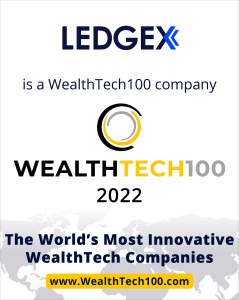 The prestigious ranking recognizes the world's most innovative technology solution providers that address the digital transformation challenges and opportunities faced by investment firms, private banks and financial advisors.
The WealthTech sector has experienced rapid growth over the last two years as the huge increase in digital financial products and remote client communications due to COVID-19 restrictions has accelerated the need for innovation. On the current trajectory, the global WealthTech market is projected to reach $11.9bn by 2030.
Thus, it's not surprising this year's process to identify the 100 WealthTech innovation leaders was more competitive than ever. A panel of analysts and industry experts voted from a list of more than 1,200 businesses. The finalists were recognized for their innovative use of technology to solve a significant industry problem, or to generate efficiency improvements across the investment value chain.
FinTech Global director Richard Sachar said, "The rise of digital distribution channels and online financial products has opened new client segments for investment firms and financial advisors. As a result, businesses that fail to keep up with the latest technologies and innovation will be less competitive and lose market share over time. The WealthTech100 list helps senior decision-makers in the industry filter through all the vendors in the market by highlighting the leading companies in areas such as client acquisition, financial planning, portfolio management and digital brokerage."
A full list of the WealthTech100 and detailed information about each company is available to download for free at www.WealthTech100.com.